Gigaset A420A TRIO Analog Phone (Not IP Phone)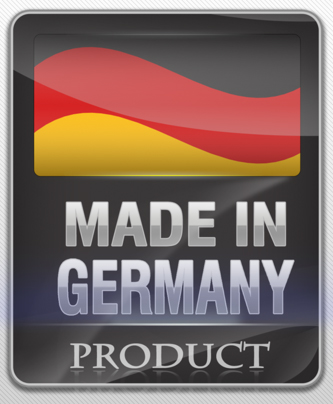 Pure functionality.
Integrated answering machine with up to 25 minute recording time
Large, illuminated 1.8" display with high contrast
Phonebook for up to 100 names and numbers
Eco Mode Plus with no radiation
Solid construction, practical functionality and straightforward design make this phone with an integrated answering machine and two additional handsets a good-value choice.
Simple, reliable and straightforward: the Gigaset A420A TRIO keeps communication trouble-free. Its integrated answering machine features 25 minutes of recording time. The TRIO is perfect for those who need multiple calling stations in one, as it comprises a phone and base station plus two extra handsets. Reading the large, illuminated display is effortless. You can reach your closest friends and family in seconds by storing their names and numbers in the phones with space for up to 100 entries. And you can rest assured that your home remains radiation-free1 and environmentally friendly with the Gigaset 420A TRIO, equipped with Eco Mode Plus.
The essence of communication
Ergonomic design with solid look and feel
Large high-quality keys with sensitive pressure points
Hands-free talking with brilliant sound quality
ECO Mode Plus with no radiation
Long talk/standby time of up to 20/220 hours
Illuminated 1.7" display with jumbo dialling font
Phonebook for up to 80 entries
Caller ID
List of last 25 missed calls with date and time
Redialling of last 10 numbers
The ergonomically designed phone with all of calling's essentials
Made with quality materials, the Gigaset A400 has a solid look and feel. Its ergonomic design ensures comfortable usage, and its large high-quality keys feature sensitive pressure points for easy dialling. Enjoy the freedom of hands-free talking with the Gigaset A400 and brilliant sound quality with every conversation. Radiation-free ECO Mode Plus1 means that the Gigaset A400 turns off the transmitting power when the phone is in standby.
The Gigaset A400 – the ergonomic phone with all the essential features – is your choice for easy and comfortable communication.
Quality design for easy phoning
The ergonomic design of the Gigaset A400 makes phoning a pleasure, and quality materials give this phone a solid look and feel. You dial with ease using the Gigaset A400's large high-quality keys with sensitive pressure points. Reading and navigating the display is trouble-free, thanks to its 1.7" size and jumbo font – and the display is illuminated for legibility, even under poor lighting conditions. With these features, the Gigaset A400 ensures simple handling.
Hands-free talking with brilliant sound
Not only does the Gigaset A400 give you the flexibility of cordless telephony, but its hands-free talking function also adds an extra level of freedom: you can move and multi-task while staying on the line. You won't miss a word of your conversation with Gigaset A400's brilliant HSP™ sound quality. Its long talk time of up to 20 hours guarantees that you can talk for as long as you wish, and the standby time of up to 220 hours ensures that the Gigaset A400 is ready for use at all times, with little recharging necessary.
Store numbers and track incoming calls
The Gigaset A400 is equipped with all the essentials features for your cordless calling needs. Its phonebook for up to 80 names and numbers lets you store your most-dialled contacts to keep them reachable within seconds. Caller ID displays the caller's name and number, so you always know who's trying to reach you. Not home when someone phones? A list displays up to 25 of the last missed calls with phone number and time. You can also continue recent conversations quickly and easily: the Gigaset A400 stores the last 10 numbers entered for quick redialling.
ECO DECT: Pure energy savings and radiation-free

The energy-saving power supply of the Gigaset A400 consumes less than 0,4W, so it's kinder to the environment, and kinder to your wallet. Like all Gigaset cordless phones, it variably reduces the transmitting power from the handset to base station depending on their distance apart. You can also reduce the transmitting power of the Gigaset A400's base station by 80% simply by selecting the ECO Mode. Furthermore, radiation-free ECO Mode Plus turns off the transmitting power when the phone is in standby.
GIGASET - THE COMPANY
Gigaset (formerly Siemens Gigaset) is a world leader and Europe's most trusted brand in VoiP and DECT cordless phones for the home and business. With German research, development and manufacturing you can expect the latest technology and the highest possible quality from Gigaset cordless phones.
(A420A-Trio)
Article name
Gigaset A420A Trio
Number of telephone numbers (analogue)
1
Calls in parallel (analogue)
1
ECO DECT
Autom. reduction of transmission power, Radiation-free in standby mode, Low energy consumption
Standby time up to (h)
240
Phonebook # entries (name / number)
100
Optical call signaling
Illuminated display, Flashing send key
Number of Expandable Handsets
4
Number assignment for incoming and outgoing external calls
Yes
Number assignment for incoming and outgoing internal calls
Yes
Phone-/Adressbook-transfer internal via DECT (handset to handset)
Yes
Internal transfer of external calls, conference circuit, call back
Yes
Handsfree talking handset / base
Handset
Display Type
Alphanumeric b&w illuminated
Dimensions (H x W mm)
32 x 33
Diagonal spread (inch)
1.8
Display of caller
Display of caller's number (CLIP)
List of last # missed calls with time and date
25
Multilingual menu (several display languages)
Yes
Time / Date displayed
Yes
Easy handling with navigation key
Yes
Recording time up to … min.
25
Number of answering machines
1
Answering and recording function
Yes
AM control
Via handset & base
Multilingual phrases in local languages
Yes
Handset, H x W x D in mm
156 x 48 x 27
Handset, weight incl. Accu in g
120
Base station, H x W x D in mm
64 x 128 x 102
Base station, weight in mm
140
| | |
| --- | --- |
| SKU | A420A-Trio |
| Barcode # | 4250366827926 |
| Brand | Gigaset |
| Shipping Weight | 1.5000kg |
Manufacturer Warranty

12 Months Limited Warranty
Be The First To Review This Product!
Help other DeviceDeal users shop smarter by writing reviews for products you have purchased.